El Salvador, which has already lost tens of millions of taxpayer dollars on its authoritarian millennial president's beleaguered effort to embrace cryptocurrencies, now says it plans to open a "bitcoin embassy" in Texas. The Central American country's continued commitment to bitcoin comes despite last year's crypto winter and surveys showing the overwhelming majority of its citizens have simply never used it.
Milena Mayorga, the country's ambassador to the U.S. says she discussed the embassy idea with Texas Deputy Secretary of State Joe Esparza. Though it's unclear what, if any, meaningful function a bitcoin embassy serves or what its physical presence would look like, Mayorga believes the agreement could aid "expansion of commercial and economic exchange projects."
"The state of Texas, our new ally," Mayorga wrote.
This actually isn't El Salvador's first attempt at a bitcoin embassy. Late last year, the country signed a memorandum of understanding with the Swiss city Lugano advertised as aiming to support bitcoin adoption in both regions and enhance cooperation in education and research. As part of that agreement, El Salvador plans to set up a "bitcoin office" where it will advocate for bitcoin in the city and Europe more generally. Lugano moved to make cryptocurrency Tether a "de facto" legal tender in March 2022, around a year after El Salvdor became the first country in the world to officially recognize bitcoin as legal currency.
While most other cities and local lawmakers boarding the crypto hype train cooled their tone following last year's brutal crypto crash, El Salvador has doubled down. Last summer, following months of plummeting cryptocurrency prices, president Nayib Bukele said El Salvador "bought the dip!" and invested 500 more coins at an average price of $30,744. Bukele reiterated his commitment months later, proclaiming the country would buy one new bitcoin every day for the foreseeable future. At the time of that announcement, the price of bitcoin was down 73% from the same time a year prior, sinking El Salvador's holdings with it.
G/O Media may get a commission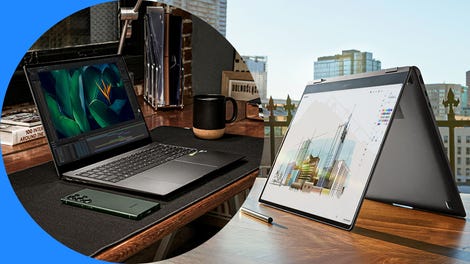 Pre-order now
Galaxy Book 3 Series
Available February 24
Each new laptop model comes with a free storage upgrade. The 1TB version of each is priced the same as the 512GB version which basically means the 1TB version is $200 off.
All of that investment has cost the country tens of millions. In November, according to a Bloomberg analysis the country's 2,381 total bitcoins were reportedly worth just $41.5 million, down 60% from the roughly $105 million they were worth when the government purchased them in 2021. Bitcoin's abysmal performance may have also played a role in credit agency Fitch's decision to downgrade El Salvador's credit debt rating from CCC to CC. That's Fitch's fourth worst credit rating, seven ticks below the AAA gold standard.
El Salvador's public embrace of the technology may succeed in drawing attention to it from outside investors, but it's so far done little to actually drive up the technology's use within the country. A March 2022 survey conducted by the Chamber of Commerce and Industry of El Salvador found an overwhelming 86% of businesses had never completed a transaction using bitcoin. World Bank data from 2020, meanwhile, found that only around half (55%) of Salvadorians even have access to the internet.
Trending Products

.