Join us for a fun and totally free 2-week fitness event: Spring Shape Up 2023! Details below and you can join here.
Are you ready for a lil fitness motivation and mojo?
Spring Shape Up 2023 is on the way and I'm so pumped to be doing this with you all!!
SSU is one of the best times of the year, and I always look forward to our amazing community, cheering each other on, and sharing some amazing prizes with some lucky participants.
You know you're in?
Grab your spot here. Totally free and invite any friends or workout buddies to join in!
(If you refer a friend, send me an email to gina@fitnessista.com with their name(s) and each referral is an entry for a $100 Amazon gift card. I'd love your help welcoming some new friends into this fitness community if you'd like to spread the word!)
If you're new to my Shape Up challenges, you're in for a treat! I've been running this challenge on my blog since the very beginning, and every year it evolves into something different and better than the year before. This is 100% in thanks to all of you: your support and shared motivation with one another, check-ins and awesome comments keep this thing going. You help each other along the ways to your goals, and as your cheerleader from the sidelines, it's heartwarming and inspiring to see.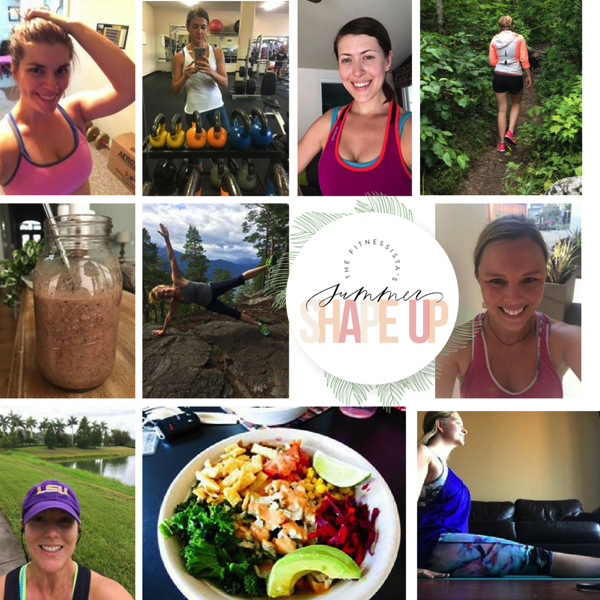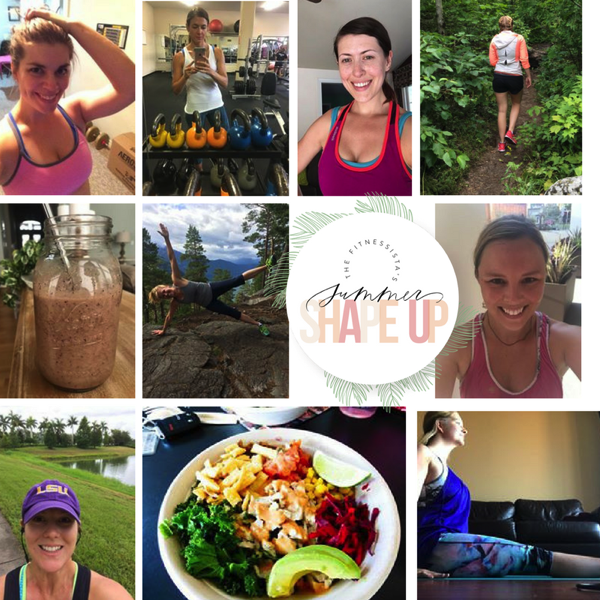 Spring Shape Up 2023
So what is Spring Shape Up?
2 weeks of fitness plans, meal ideas and motivation to shake up your routine and get killer results from your efforts. It's 100% FREE and always will be. Many similar programs are available for a subscription fee or one-time payment on other sites. Not here. Shape Ups are complimentary, and you get the advice and structure from a certified personal trainer, weight loss specialist, and Integrative Health Practitioner all in one spot.
What to expect:
A complete fitness plan + meal ideas for 2 weeks. You will get login access instantly when you sign up. Everything is available on the Kajabi app, and is beautifully organized and ready for you. The workouts and meals will appear on Feb 24 so you're ready to go! (There are some tips for getting started, a playlist, high protein recipe ebook, and a couple of bonuses already waiting for ya in Kajabi)
We rock and roll Monday, February 27.
How to set yourself up for success:
Gather your supplies.
You'll need the following tools for a successful Shape Up:
1) A notebook or tracking tool (app) on your phone. I like to kick it old school and write down my workout and life in a notebook. Find what works best for you, and practice this week writing down your meals, workouts, water intake and how you feel each day. If you plan to track your macros, download My Fitness Pal or Chronometer.
2) Dumbbells. The workouts are going to be dumbbells and body weight ONLY, meaning you can do them anywhere at any time. For beginners, I suggest 3-5 lb weights to start, intermediates 8-15 lbs and advanced 15 lbs +. Find a challenging weight for you, and consider investing in a light and heavy set. You'll use your light set for your smaller muscle groups (like triceps) and heavy for the larger muscle groups (ex: back and legs).
3) A big ol' water bottle. This will be your prop for the challenge as we focus on movement, nutrition, and hydration. Find one you like and get ready to carry it around with you everywhere!
4) Good sneakers. If your shoes are on their (literal) last leg, it's time for a new pair. Make sure you have comfortable, functional sneakers that fit you well.
5) A workout buddy. Send this post to a friend -it's a lot of fun to do the workouts in a group!- and if you're working out solo, make sure to check in with us on Instagram (tag me @fitnessista) and use the #springshapeup hashtag so we can cheer each other on! This is how you'll enter to win prizes.
Each time you check in via IG stories or on your feed is an entry for prizes, including goodies from my favorite health companies, unlimited Fit Team membership, and more.
What if you don't want to do the challenge portion but just want some free meal ideas and workouts? That's ok!! I don't want you to put pressure on yourself or have this be another stressor in your life. Do as many workouts as you'd like, use this to supplement your routine, or take some inspiration for how to take your fitness to the next level. This is something you can ADD into your routine and enjoy some new healthy living resources in the process!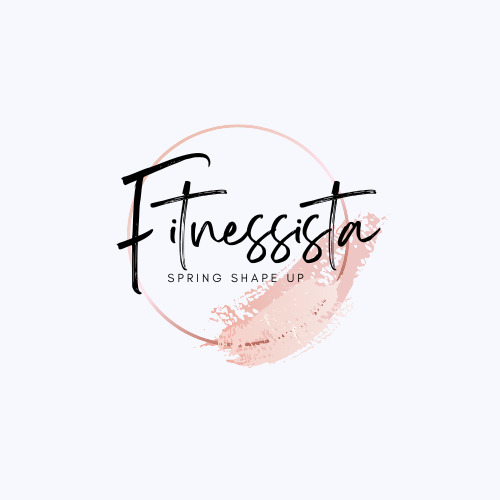 6) Start to get your motivation mojo going. Create an inspiration board on Pinterest, or you can make a tangible board with paper, magazine clippings and a glue stick) to set your intentions for this Shape Up. If you'd prefer to write it all out, take a few minutes to journal about how you want to feel when the challenge is over. Why do you want to change your routine? What do you want to accomplish? Start to pump yourself up for success!
Friendly reminder that this Shape Up isn't about weight loss; it's about getting back into a routine, taking your current routine to the next level, creating healthy habits, and feeling amazing. If weight loss, muscle building, or fat loss is a part of your goal, I will absolutely support you with that, too!
**This is also a great opportunity to chat with a doctor if you're going to be making any fitness or nutrition changes.
Are you going to be joining in the Shape Up this year? What's something that you want to accomplish during the challenge??
Enter your email address here and make sure you're in!
Writing this post made me even more excited! Thank you for letting me train you from afar.
Please comment below and let us know you're joining us!
xoxo
Gina
Trending Products

.