It was a big week for Samsung. The company launched its latest batch of flagship smartphones, including the Galaxy S23 Ultra, which has a whopping 200-MP primary camera. It also reminded us that it's selling a device ecosystem, first with the companion announcement of the Windows-based Galaxy Book 3 Pro lineup, which promises seamless integration with Samsung smartphones. Then with SmartThings, which Samsung continues to trot out as a reminder that it's still in the smart home.
The company was handing out the SmartThings Station as a "gift" for keynote attendees. And since I was in San Francisco for the event, I brought one home. Samsung announced the Matter-compatible smart hub last month at CES. It has a programmable button and wireless charging capabilities for your smartphone. Its iPhone app also received an update that makes it compatible with iOS 16.
I still need to get Matter-compatible accessories to pair with the SmartThings Station. There are still only a few options on the market, though so many more are coming this year. But I set up the SmartThings Station to see what it's like. At only $80, it's a relatively affordable way to set up a smart home if you haven't already, though I'm not planning on switching out my current setup anytime soon.
The Samsung SmartThings Station is easy to set up

G/O Media may get a commission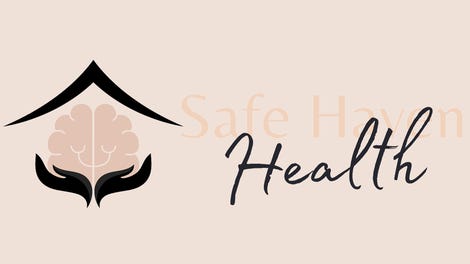 Addiction counseling
Safe Haven Health
Accessible for all
Safe Haven prioritizes your needs with flexible and individuated substance abuse treatment, specifically opioid & alcohol addiction.
The SmartThings Station looks like any other charging pad, but with two status lights on the side: one for the hub itself and one for wireless charging. The Station supports Matter, Thread, wifi, and Bluetooth. It can connect to all types of smart devices, including bulbs, plugs, thermostats, and TVs. It also serves as a Zigbee controller. If you want additional Z-Wave connectivity, you'll still have to buy a separate SmartThings Hub manufactured by Aeotec. However, most popular connected gadgets, like Philips Hue smart bulbs, use Zigbee, so it's an amply supported protocol to have on hand.
The SmartThings Station isn't just a smart home hub. It also works with SmartThings Find to help locate any registered Samsung devices—including Galaxy Buds and the Galaxy Watch—or anything marked with the Samsung SmartTag Bluetooth tracker. The wireless charging maxes out at 15W. I will caution that it will only charge as advertised if you plug it into an adapter with appropriate wattage. I had the most success with a 25W adapter. Anything below 15W and the charging indicator light will blink yellow.
I got the SmartThings Station set up in under ten minutes. After plugging it in, I didn't even have to ask the app to set it. When I opened SmartThings on my Pixel 7, I got an immediate prompt to add it to my network. And once I tapped on Add now, it took care of all the configuration for me.
Samsung thinks this is a device you'd put within arm's reach, so there is a button on the SmartThings Station. There are three mappable button actions: pressed, held, and double pressed, and each can be programmed to trigger a specific routine. I have it programmed to turn the lights on and off in my office with each press, and I like it as an alternative to talking to Google (I don't talk to Bixby).
Where is the Samsung Home Hub?
A little over a year ago, Samsung said it would launch the Home Hub, a tablet-style device to manage SmartThings. The year went on, and it never came. The SmartThings Station is likely the alternative, and it's more affordable than what an 8-inch tablet would cost to produce and maintain. Google is launching the Pixel Tablet sometime this year as a companion to its ecosystem, and it's a wonder if Samsung will follow suit after that. But a quote from an interview between The Verge and Samsung's Jaeyeon Jung, head of SmartThings, seems to indicate the company is going to keep things simple in the smart home space:
We stopped making SmartThings branded hardware and decided it would be much better for consumers if the smart home functionality was embedded within our products, rather than them having to buy separate devices.
It's worth noting that the SmartThings Station is one of the few Matter-compatible devices that syncs up with the iPhone. Samsung updated the SmartThings app on iOS this week with support for the protocol, which means your iPhone-using housemates can set up SmartThings routines (though they can't use it to find their iPhone). It's nice to see another cross-platform alternative for iPhone users, though the SmartThings experience is unlike the native integration offered through Apple Home. The Google Home app on iOS doesn't currently provide Matter support for iPhone users.
The SmartThings Station works with all Samsung and Android devices running Android 8 and up. It syncs up with any Matter, ZigBee, BLE, and iOS device running iOS 14 and up. It's also compatible with 2.4 and 5 GHz wifi networks. It's available for $80 in white and black.
Trending Products

.