Twitter's ad revenue may have gone up in smoke recently, but the company isn't letting that get it down. Instead, it's taking the high road and adjusting for headwinds.
Now, the platform allows cannabis companies to advertise on its platform in some states. The Elon Musk-owned social media site announced the change in a Wednesday blog post, and the shift is effective immediately.
Previously, Twitter—like most tech giants—barred ads directly relating to recreational or medicinal marijuana. Now though, the company is taking a different tack. It will allow authorized advertisers to promote informational and brand-specific ads, according to its updated policy. 
There are still limitations. These ads can't, for instance, directly promote the sale of specific products, but could theoretically highlight company names and product uses. Other remaining restrictions include that cannabis companies can't target users under 21, that advertisers must still comply with local laws, that ads can't make false health claims or other misleading assertions, that ads can't show people "under the influence," that promos can't encourage cannabis transport across state lines, and that weed companies can only target jurisdictions in which they're licensed. 
Yet, overall, the change is notable among Twitter's peers.
"As of today, in certain US states we have taken measures to relax our Cannabis Ads policy to create more opportunities for responsible cannabis marketing – the largest step forward by any social media platform," Twitter wrote. "Going forward, Twitter is allowing advertisers to promote brand preference and informational cannabis-related content for CBD, THC, and cannabis-related products and services," the company added. 
G/O Media may get a commission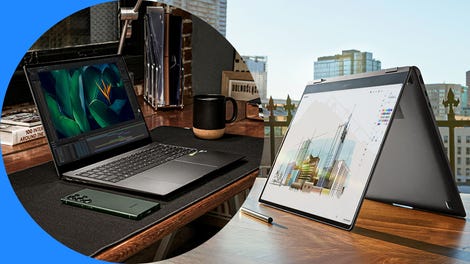 Pre-order now
Galaxy Book 3 Series
Available February 24
Each new laptop model comes with a free storage upgrade. The 1TB version of each is priced the same as the 512GB version which basically means the 1TB version is $200 off.
There are infinite jokes to be made here about how much of a weed-guy the "Chief Twit" is. Though Musk has claimed in court that his obvious '420′ jokes have nothing to do with cannabis, and once told a CBS journalist, "I have no idea how to smoke pot." Let's be real. He's not fooling anyone. After all, the billionaire publicly smoked a blunt in a 2018 appearance on the Joe Rogan Show (timestamp 2:10:35).
But all jest aside: Twitter's move to allow weed ads could earnestly be a very savvy business decision. Other major tech companies like Meta, Google, and Reddit have much more stringent restrictions on what sorts of cannabis-related ads they allow (though Google updated its policies as recently as December 2022). Through greenlighting a wider array of weed promos, Twitter is offering a relatively desirable home to a growing economic sector that previously lacked any readily available, prominent online billboard space.
On the flipside, it's easy to imagine why Twitter users might be particularly interested in the types of products that cannabis companies are selling. For instance, there is a big overlap in the age range of Twitter's heaviest users and the age range of those who are most likely to use some form of cannabis. Also, both Twitter and weed are more popular among men than women.
Then, there's Twitter's own internal data, which—according to the blog post—apparently demonstrates that marijuana is a more popular conversation topic on the platform than pets, cooking, golf, fast food, liquor, and coffee. "As the cannabis industry has expanded, so too has the conversation on Twitter," the company wrote.
All of Musk's other blunders and slap-dash decisions aside, Twitter + cannabis ads might just be a match made in the clouds. Though, weed advertising alone probably can't solve the company's financial problems in full.
Trending Products

.